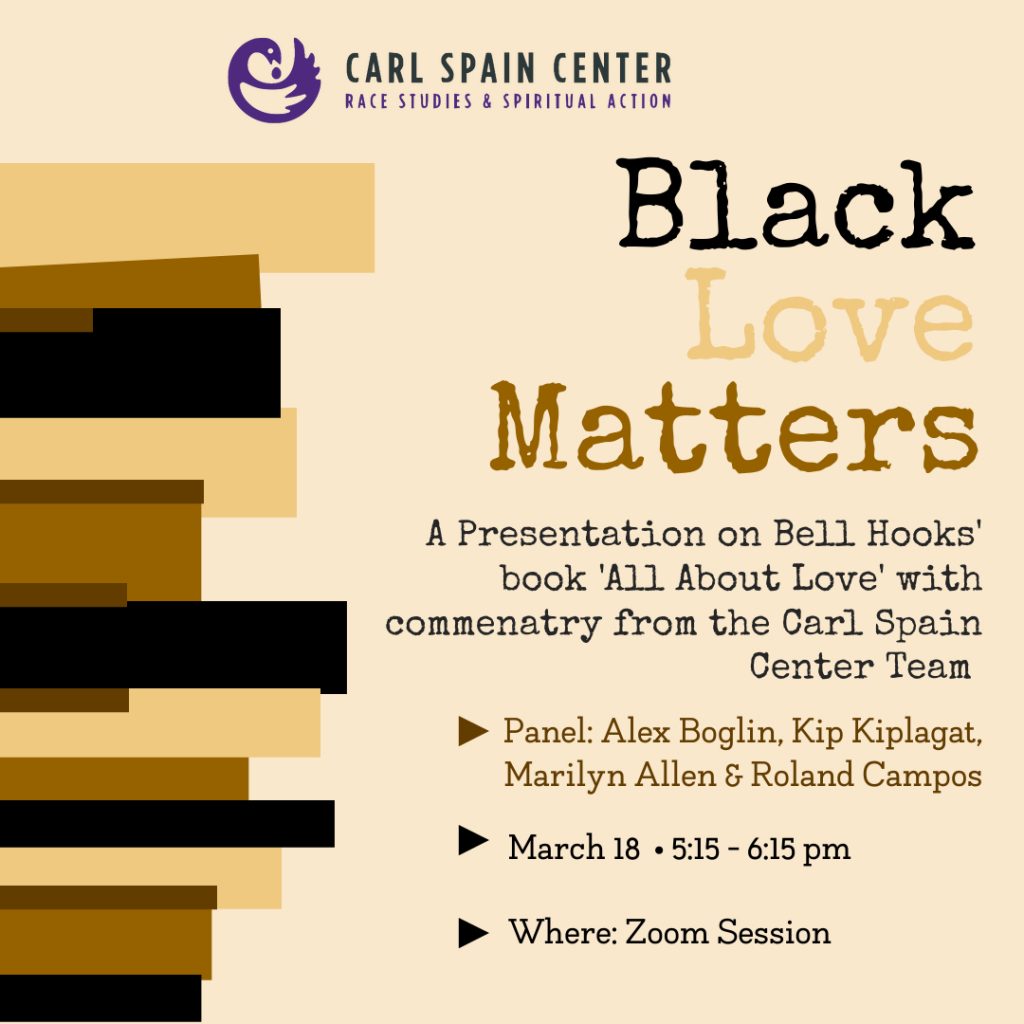 The Carl Spain Center Team will be using this book to discuss how students of color, particularly black students on campus struggle with loving themselves, loving others who look like them and receiving love from those who look nothing like them.
"The word 'love' is most often defined as a noun, yet we would all love better if we used it as a verb," writes bell hooks as she comes out fighting and on fire in All About Love. Here, at her most provocative and intensely personal, renowned scholar, cultural critic and feminist bell hooks offers a proactive new ethic for a society bereft with lovelessness—not the lack of romance, but the lack of care, compassion, and unity. People are divided, she declares, by society's failure to provide a model for learning to love.
As bell hooks uses her incisive mind to explore the question "What is love?" her answers strike at both the mind and heart. All About Love is a powerful, timely affirmation of just how profoundly her revelations can change hearts and minds for the better.
Register here: Black Love Matters