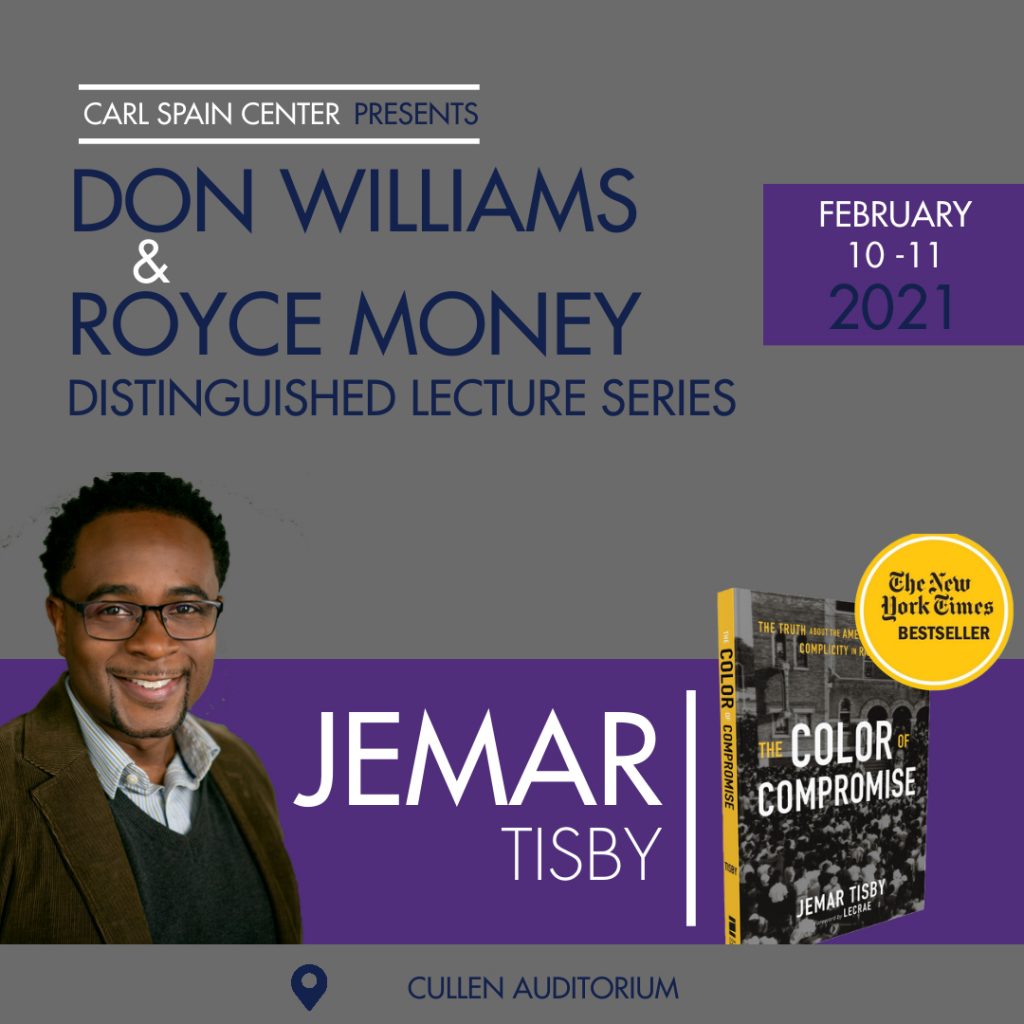 The Carl Spain Center on Race Studies and Spiritual Action is excited to announce the 2021 Don Williams and Royce Money Distinguished Lecture Series featuring keynote speaker Jemar Tisby, Feb. 10-11!
Tisby is an author, speaker and president of The Witness: A Black Christian Collective, where he writes about race, religion and culture. He is the author of The New York Times best-selling book, The Color of Compromise: The Truth About the American Church's Complicity in Racism, which received honors in 2019 for Book of the Year from the Englewood Review of Books and Best Religion and Spirituality Books from the Library Journal.
He also co-hosts the podcast "Pass The Mic," which amplifies dynamic voices for a diverse church. His writing has been featured in The Atlantic, The Washington Post, The New York Times, CNN and Vox. Tisby is a Ph.D. candidate in history at the University of Mississippi, where he studies race, religion and social movements in the 20th century.
Event details:

Location: Cullen Auditorium

Feb 10th

6:30-8:30pm: Lectureship Night 1–Topic: White Supremacy and the Evangelical Church: Untangling Race, Politics, and Religion in America

Feb 11th

6:30-8:30pm Lectureship Night 2–Topic: Surviving as a POC at a PWI
Disclaimer:

There are two options for registration: General admission and Livestream admission. Only select General if you plan on attending the event physically and Livestream if you plan to attend virtually.